I'm participating in a Christmas Open House in July Linky thing with Carol from
The Answer is Chocolate
(great blog name). I read about it over at her blog and thought it sounded fun.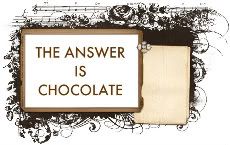 Here's a card that I made for last Christmas. These cards were the first set and I was going to make 4 more sets of 6 cards. The plan was to give these away as gifts packs. You probably won't be to surprised to find out that I never got the other cards made...but there's always this year.
I'm really pleased with the how well the Snowman Stamp turned out. The pack of Christmas paper that I bought, provided a great background. The little rhinestone just set it all off.
Can't wait to see all the other Christmas projects. Thanks for visiting.
Also linking up to Jens Weekend Wrap Up over at
Tatertots and Jello
. Make sure you check out the projects over there as well.